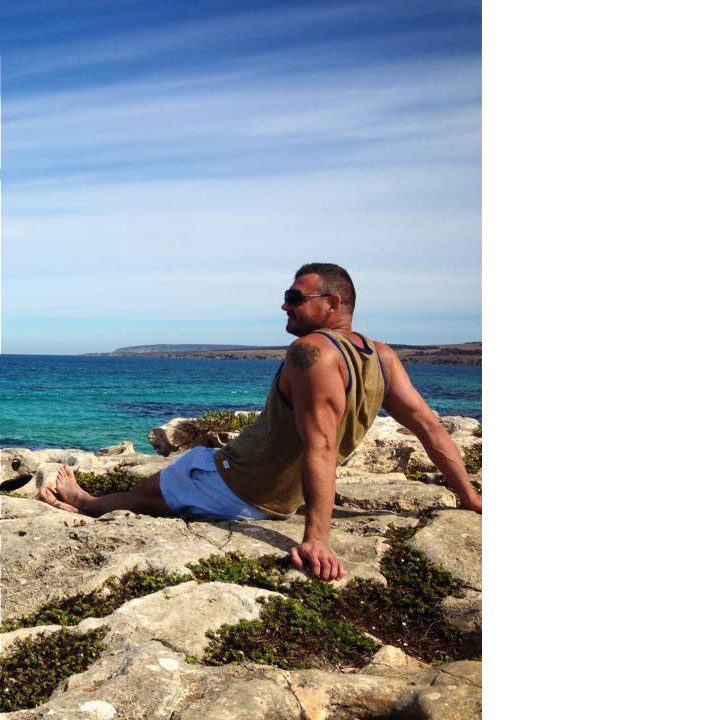 Damien Lawrence
Damien is the Director of ActivPhysio and has over 20 years' experience in all aspects of Physiotherapy, and works closely with his patients to achieve optimum outcomes in health and well-being.
Damien has also been a lecturer in Complimentary Medicine (Acupuncture and Chinese Medical Theory), Rehabilitation Manager, Medical Expert for WorkCover, ErgoScience Functional Capacity Evaluation Trainer, Martial Arts Instructor, Buddhist, Philosopher, recreational bodybuilder, and has a great deal of interest and experience in the management and education of Chronic Pain.
Activ Physio
James Murray
James completed his Bachelor of Physiotherapy in Adelaide.
James is passionate about creating long-term solutions by working collaboratively with patients and using a combination of manual therapy and individualised rehabilitation exercises. He also has a strong commitment in educating patients in order to allow them to self-manage their condition.
He is also a member of the Australian Physiotherapy Association.
James has also attended the following courses which aided him in providing the highest quality service to his patients:
1. Sport physiotherapy level 1. This course explored the theoretical and practical sides of managing sporting injuries with an emphasis of current research. Valuable information was provided on acute onfield management and travelling with a sports team, as well as a large practical component on taping techniques.
2. Assessment and Management of the 'Rotator Cuff' Master Class with Dr. Chris Littlewood. Dr. Chris Littlewood is a physiotherapist and senior research fellow at the University of Sheffield, UK. He has extensive clinical experience in relation to musculoskeletal disorders and has developed a special interest in the 'rotator cuff'. This International master class was aimed at all clinicians who wished to develop their understanding of the 'rotator cuff'. It provided an opportunity for enquiring clinicians to explore current research findings and what this means for clinical practice. Topics covered included assessment & diagnosis, understanding pain, and treatment/ management.
3. Mastering lower limb tendinopathy delivered by Peter Malliaras, Physiotherapist, PhD, and tendinopathy clinician-scientist. Peter has a respected international research profile, and is consulted by many people for a second opinion regarding their tendon injuries, including elite athletes and performers. In this course Peter introduced a rehabilitation and management model for all the commonly injured tendons in the lower limb, including the Achilles, gluteal (aka trochanteric bursitis), hamstring, patellar, tibialis posterior, plantar fascia. This course allowed clinicians the opportunity to develop highly effective clinical reasoning and practical skills and to master the assessment and management of patients with tendinopathy.
4. Pilates for the older person This course covered the principles of movement using Pilates, contraindications to movement for older adults and basic exercises. It discussed where Pilates fits into exercise guidelines for older adults and demonstrated how to design a practical Pilates program for both healthy older adults and for special populations (older adults with pathology, increased falls risk and/or cancer survivors).
James looks forward to continuing his education in 2017 to maintain the clinic's high quality patient care.
Activ Physio